Google Workspace comes with a custom email address at your domain—but that's just the start. You can create additional email aliases or group mailing addresses like "[email protected]" for no additional charge.
Get Started for FREE
Do More With Alternate Email Addresses
Get started with Google Workspace

Every subscription comes with a custom business gmail address (ie – [email protected])

Create up to 30 email aliases per user

Email aliases give individual users the ability to create additional email addresses.

Create up to 100 Google groups per user

Google groups help teams communicate and collaborate with a shared email address.
Use Gmail Aliases to send and receive emails from another address all in one place.
Use Groups in Google to create email and distribution lists for teams, departments, or other groups.
Helpful for users who want to target appropriate teams rather than your entire organization for sharing.

All group members receive copies of the emails sent to the generic email address (ie – [email protected] company).

Share content with group members, including documents, videos, calendars, and meeting invitations.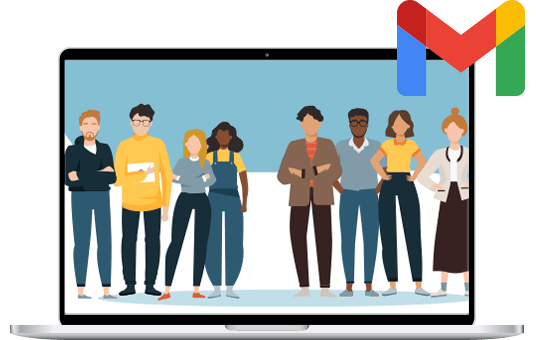 Try Google Workspace for Free
Gmail aliases and Google groups are available with all Google Workspace editions. We've partnered with Google to let you try Google Workspace for free for one month.
Get Started for FREE
Learn More About Email Alias and Groups in Gmail
How (and Why) You Should Use Gmail Email Aliases

Read Article

What's the Difference: Google Workspace Users, Aliases, and Domain Aliases

Read Article
More Ways to Use Google Apps for Business
Shared Drives

File Sharing for Teams

Learn More

Appointment Scheduling

Client-Friendly Booking System

Learn More

Email Marketing

Design and Send to Large Audiences

Learn More