This Is Why We Do What We Do
There's nothing better than hearing stories of how we have helped our customers succeed online. From small business entrepreneurs to the Fortune 1000, we partner with organizations on their digital transformation journey, serving over 250,000 customers in 180+ countries.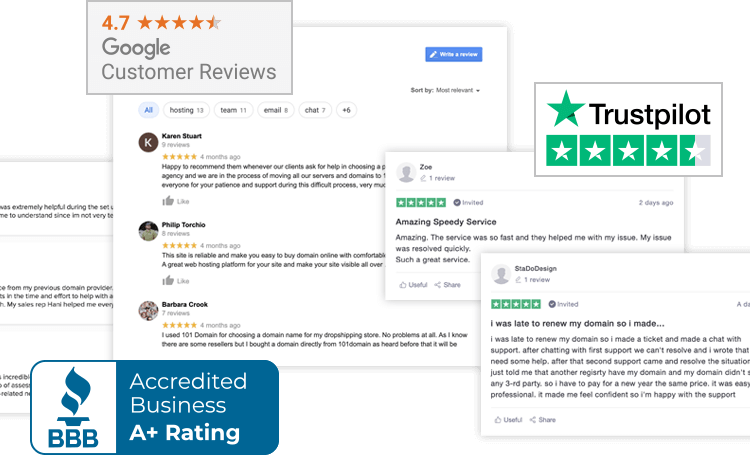 Customer Service Is Our Priority.
Our mission is simple—we aim to create an exceptional customer experience by empowering our clients with domain and industry expertise and providing quality customer service. To us, that involves demonstrating empathy, transparency, and above all, consistency.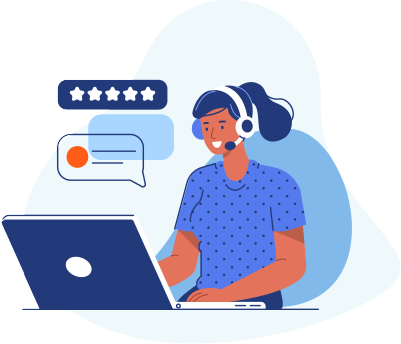 Professionalism

Chris and Alonso were terrific—extremely helpful, responsive, and professional. Thank you for your support! –Lia

Know-how

Very helpful team! Every support member was thorough in assisting me and answering all of my questions. –Kimberly

Consistency

Great service. Great support. Using it for nearly 2 years and I love it. –Esteban

Personability

Always a great and prompt service! The support I've had over the year with 101domain has been fantastic, and happy to keep my domains with them. –Jaques

Friendliness

The Support Team resolved a tricky domain renewal for me with prompt and accurate help at every stage. Delighted with the support. –Mike

Convenience

Love 101domain. Use them for all my domains. Easy to set up and configure, particularly with Cloudfare and WPEngine. –Jonathan

Speed

These guys have been stellar. Year after year. I have been with them for over 3 years. The response time is within 5 minutes. Topnotch. –Ruby
Your Feedback Helps Us Improve.
Every review provides an opportunity for our team to learn and grow. Some of the best ideas we have implemented at 101domain have come directly from customer feedback. We always want to hear what you think, whether you want to share your thoughts with us in chat, over the phone, in a support ticket, or in a review.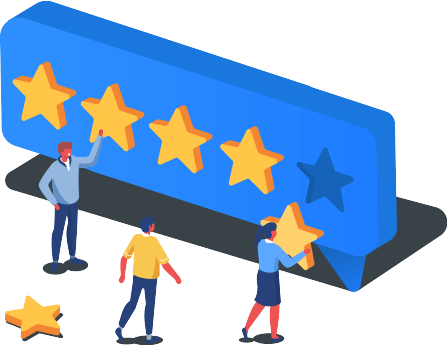 Response Checklist:
We always try to...
Respond within 24 hours

Acknowledge the issue

Not make excuses

Provide a professional response

Follow-up with the customer

Think outside the box to solve problems