Protecting your brand, product names and trademarks may sound like an overwhelming task in today's lightning-fast global environment. By utilizing the right tools and finding the right partner it doesn't have to be.
Gain visibility into how your brand is being targeted online to protect and enforce your rights.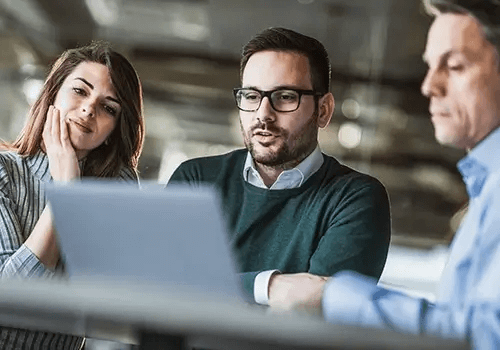 Corporate Managed Services.
Use the power of comprehensive brand monitoring services coupled with our trained analysts to help you zero in on threats you can take action against immediately. Receive actionable data and specific recommendations and options to enforce your trademark rights as cases arise.
Our Corporate Managed Services expand your existing or inhouse brand protection efforts with experienced account executives, brand analysts, tools and brand enforcement services tailored to your individual needs.
Learn More
Stay ahead of cybersecurity threats with brand monitoring services.
With the continued growth and reach of the Internet worldwide, cybercriminals have more opportunities than ever to profit from your hard work and corporate investment.
Protect your organization and customers from...
Counterfeiting
Cybersquatting
Unauthorized Retail
Domain Name Hijacking
Traffic Diversion
Overall Brand Reputation
Affiliate Abuse
Phishing Scams
IP Infringement
Take charge of your digital identity.
Do you have the resources and capacity to combat all the threats your brands face online every day? Engaging a partner like 101domain will instantly expand your resources and tools to run an effective brand protection program. We'll help you address issues as they arise and be your go-to resident expert for protecting your brand in the future.
Call an expert now to learn more. +1.888.982.7940