You can use Shared Drives in Google Drive to file share, stay organized, and work on projects together. Files uploaded to a Shared Drive are accessible to every member of the team. Even if members leave, the files stay in place.
Get Started for FREE
(Available with Business Standard and Enterprise editions)
Collaborative & Worry Free File Sharing
step 1

Create A Shared Drive

Shared Drives can be used for structures like teams and departments or any other way you choose to organize them.

step 2

Add Members and Set Access Levels

You can add members of your organization with a Google account to a Shared Drive and set their access level.

step 3

Share Files Online Securely

Any files you add to a Shared Drive are automatically shared with all members. Sharing permissions will determine if members can share files and folders with non-members.
The simple way to store, search & share files with a team.
Onboard new employees and members of your organization without delay.

Team ownership ensures your files remain intact and secure while members come and go.

Create organized and collaborative spaces for your teams to find and work on the files together.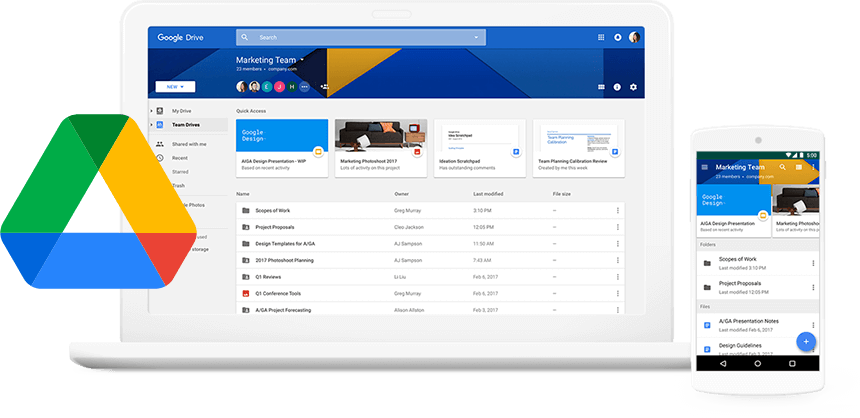 Try Shared Drives for Free.
Google's secure document sharing solution is available with Google Workspace Business Standard and Enterprise editions. We've partnered with Google to let you try Google Workspace free for one month.
Get Started for FREE
More Ways to Use Google Apps for Business
Gmail Aliases & Groups

Learn about Group Email Addresses

Learn More

Appointment Scheduling

Client-Friendly Booking System

Learn More

Email Marketing

Design and Send to Large Audiences

Learn More