Let our experts craft the flexible brand protection solution you need.
Everyone is short on time and resources and we realize that protecting and enforcing your brand and trademark rights may not be your primary focus. If it is, you probably don't have as many resources as you would like to run an effective brand protection program.
This is where we come in. We work with our clients to create customized and flexible brand protection solutions where our experts can act as an extension of your team as much or as little as you need.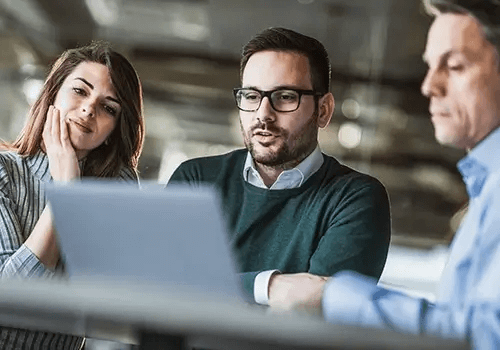 What's included in Corporate Managed Services?
We have developed our managed service offering based on what our clients need to run an effective brand protection program for their organizations. Our suite of Corporate Managed Services are designed to scale with your company's growth and your specific brand protection needs around domain management, trademark enforcement needs, DNS management, and other related services.
Bespoke packages include
Domain name portfolio consolidation
Domain Portfolio Audits
Comprehensive Domain Availability Reports
Domain Name Management
Executive Reporting
Monitoring & Alerts
Security
Expert Support
Takedown Services
Domain Acquisition Services
Case research
Expert consulting
Why should you trust 101domain to manage your corporate digital assets?
We don't lock our clients into contracts.
Other corporate registrars lock clients into long-term contracts and charge hefty termination fees if they try to leave. At 101domain, work with us one year at a time. We allow our track record for getting things done and expert service be the reason clients choose us and continue to stay with us.
We manage domain registrations in-house.
Our top-level domain portfolio and capabilities are so extensive that other corporate registrars use our domain registration services to fill in the gaps in their client's domain portfolios they can't deliver themselves.
You can do everything, all in one place.
Finding a corporate registrar that carries a large selection of domains, offers transparent pricing, provides excellent service, and has the products and services you need, can be challenging. We replace various service providers so you can stop spreading yourself thin.
Work with us on your terms, not ours.
You can be as hands on or hands off as you want to be. Self service or allow our account executives to do all the work for you.
Call an expert now to learn more. +1.888.982.7940