Increase your email deliverability and protect your domain against email spoofing and impersonation attacks.
Combat phishing and impersonation email attacks.
Continuously monitor for new sources of email to protect against further attacks.
Block unauthorized use of your email domain and ensure only genuine email sources can send emails from your brand.
Protect your brand, employees, customers, and partners against fraudulent email.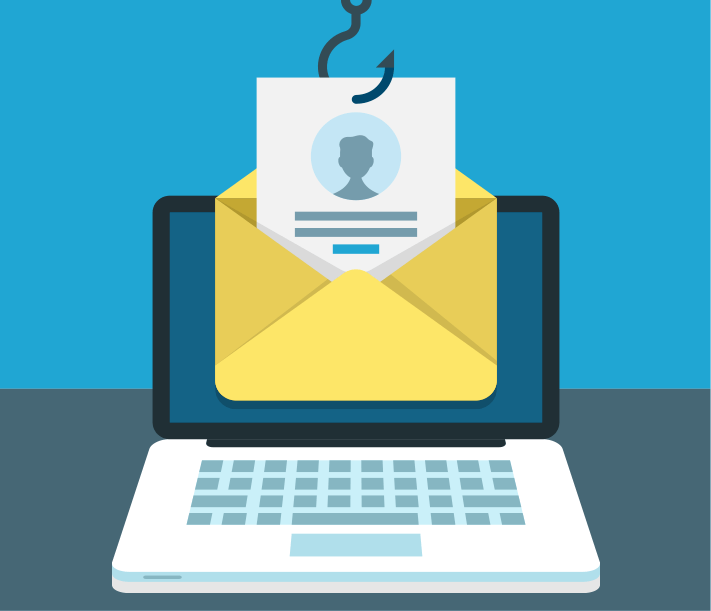 Why do organizations choose Managed DMARC Compliance?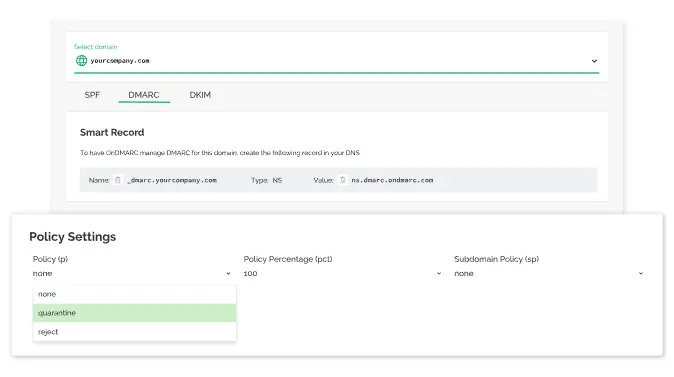 Accelerate your path to DMARC compliance.
Ensure all communication between your external public-facing website and internal network is secured for your web infrastructure, business size, and need.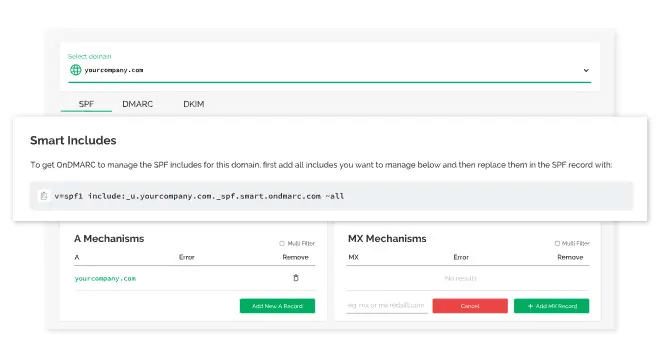 Manage your email security settings with ease.
Manage DMARC, DKIM, and SPF records from right inside the OnDMARC interface without needing to access your DNS.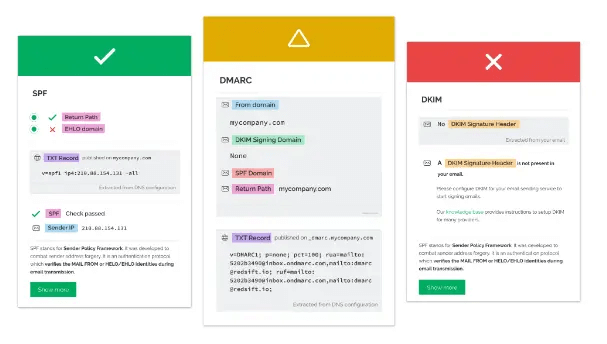 Receive clear DMARC reports and actionable insights.
OnDMARC simplifies the complexities of DMARC reporting and analysis with reports and interfaces that are easy to navigate and understand with automated processes to block unauthorized use of your email domain.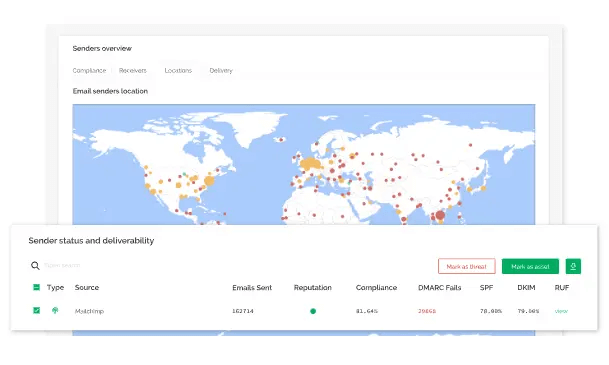 Entirely overcome SPF limitations.
Dynamic SPF solves the 10 lookup limit by using a single dynamic include to combine all authorized services correctly, ensuring your organization's email deliverability will never be impacted regardless of how complex your email infrastructure is.
1

Improve email deliverability

Reduce messages sent to spam across all email platforms for your domain.

2

Filter emails

Use the same email security standards Fortune 500 companies use to deliver email.

3

Stand out in crowded inboxes

Increase the legitimacy of your business by displaying your logo next to your emails.
How long does it take to reach full DMARC compliance?
We typically move our clients to the reject policy level, the highest DMARC compliance, in stages within 4-8 weeks safely and effectively. 101domain solutions engineers monitor every step to ensure configurations are correct and legitimate mail is never impacted.
Call an expert now to learn more. +1.888.982.7940