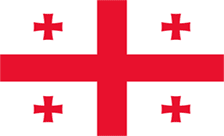 What is a
.gov.ge

domain?

The country of Georgia, located in Caucasus region, is a nation of approximately 5 million people. Georgia has a long history, dating back to at least 1000 AD. In the early 1800's, they were occupied by Russia, and then became an independent state once again when the Soviet Union collapsed.

After the collapse of the Soviet Union, Georgia's economy took a major hit, but restructuring efforts have turned Georgia into one of the fastest growing economies in Eastern Europe. In addition to agriculture and tourism, Georgia has a considerable hydroelectric energy program, and is also well known for wine production.

Georgia has a semi-presidential democracy, with power split between a president, a prime minister, and a parliament. Georgian culture in terms of art, architecture, and music is unique, being influenced by many different major areas, including Iberia, Russia, Greece, and the Roman Empire. Georgia is a very mountainous country, making it a popular destination for mountain climbers and cave spelunkers alike.