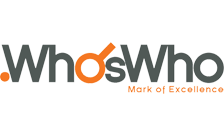 What are previously reserved or soon to be released domains?
Domain Registries may keep certain domains reserved, or unavailable for purchase at any given time. From time to time, these Registries decide to release these domains making them available for purchase at a certain date. To view the full list of strings being released in this TLD, please contact us at mocnull.niamod101null@nullselas.
Please note: Some of the released names will end up being reserved by the registry and some of the names will be released as premium names. Please check the search results for pricing and availability.
Domain Requirements for
.whoswho
Some domain names may be permanently or temporarily reserved or restricted for registry operations, as premium domain names or to comply with ICANN requirements.

To comply with ICANN requirements, all two-character domains shall be initially reserved, however may be released in the future. In addition reserved names for a) International Olympic Committee, b) International Red Cross and Red Crescent Movement, and c) Intergovernmental Organizations, for new gTLDs., are not available in accordance with ICANN. The list of these names can be found here.