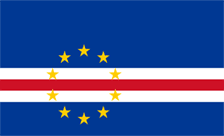 What is a
.gov.cv

domain?

Cabo Verde is an island nation located off the western coast of Africa. There are about half a million people living on the archipelago, which consists of 10 islands. The population is descended from a combination of European settlers and African slaves that were brought to work on Portuguese plantations when the islands were originally colonized in the late 1400's.

Cabo Verde remained a Portuguese colony until the 1970's, when they declared independence. Nowadays, they are a democratic nation with a president, prime minister, and national assembly. They are considered to be one of the most democratic countries in the world.

Cabo Verde's primary economic industries are fishing, agriculture, and tourism. They are a leader in renewable energy, getting a large percentage of their total electricity from wind. The tourism industry is largely focused on large resorts, having some of the largest in western Africa. The economy of Cabo Verde has been increasing and their future looks bright!