Trust is everything in the world of online business.
Investing in technology to protect your customers and earn their trust is a critical factor for your website's success. The beauty of SSL is that there is a certificate solution for every budget and purpose.
From the smallest of personal websites to the largest enterprise domain portfolios, there is an SSL certificate specifically designed to secure it.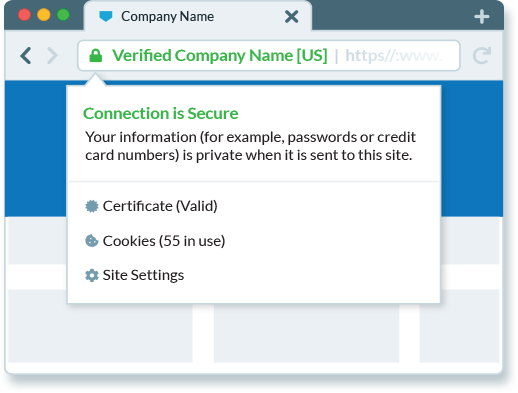 When choosing the best SSL certificate for your business, two basic distinctions have to be made...
Validation Level.
Extended Validation

EV is much more intensive, but because a trusted certificate authority has fully vetted your organization, browsers will give your website special treatment, displaying your organization's name in the address bar. This is the best way to assert your credible identity online.

Organization Validation

OV requires light business authentication, which results in verified business information being listed in the certificate details. OV SSL is a good option for Enterprise environments and intranets.

Domain Validation

DV requires proof of control over the domain. DV is great option for small sites that don't collect personal data.
Functionality.
Single-Domain

A Single Domain SSL certificate can be installed on a single domain and is available at all three validation levels.

Multi-Domain

A Multi-Domain SSL certificate can encrypt up to 250 domains with a single certificate.

Wildcard

A Wildcard SSL certificate can secure a single domain and all accompanying first-level subdomains, but is only available in DV and OV.

Multi-Domain Wildcards

The Multi-Domain Wildcard can encrypt up to 250 domains, plus any accompanying subdomains, but is only available in DV or OV.
SSL is good for business.
Meet new website requirements

Avoid "Not Secure" browser warnings

Protect customer information

Boost search rankings & traffic

Enable popular mobile features

Improve website speed & security

Increase trust, confidence & conversions

Stand out vs. competition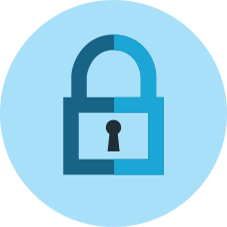 Secure sensitive customer data.
Encryption keeps data safe and eliminates "Not Secure" browser warnings. Good thing since, according to the CA Security Council Report, only 2% of visitors will proceed past these warnings and only 3% will give credit card information to a website without a lock in the browser bar.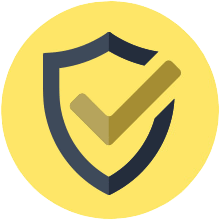 Protect your brand reputation.
Some SSL certificates are more powerful than others. Premium SSL certificates that include business-level validation authenticate more than just your domain. Your legitimacy is verified by a globally trusted Certificate Authority, giving visitors confidence in doing business with you.
Are you looking for a simpler & more straight forward SSL solution?
We've selected three SSL certificates that we feel give the right balance of
basic coverage for the best prices.
See the simpler SSL solutions