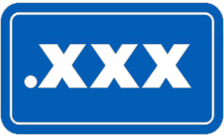 What are previously reserved or soon to be released domains?
Domain Registries may keep certain domains reserved, or unavailable for purchase at any given time. From time to time, these Registries decide to release these domains making them available for purchase at a certain date. To view the full list of strings being released in this TLD, please contact us at mocnull.niamod101null@nullselas.
Please note: Some of the released names will end up being reserved by the registry and some of the names will be released as premium names. Please check the search results for pricing and availability.
Domain Requirements for
.xxx
Validation by registry is required for Sponsored Community in order to obtain a resolving, functioning domain name. Please go

here

to submit membership application. Non-functional Domains can be registered by any party for brand protection.

Violating rights to third parties, names and activities that are illegal are prohibited. See FAQs for complete restrictions.